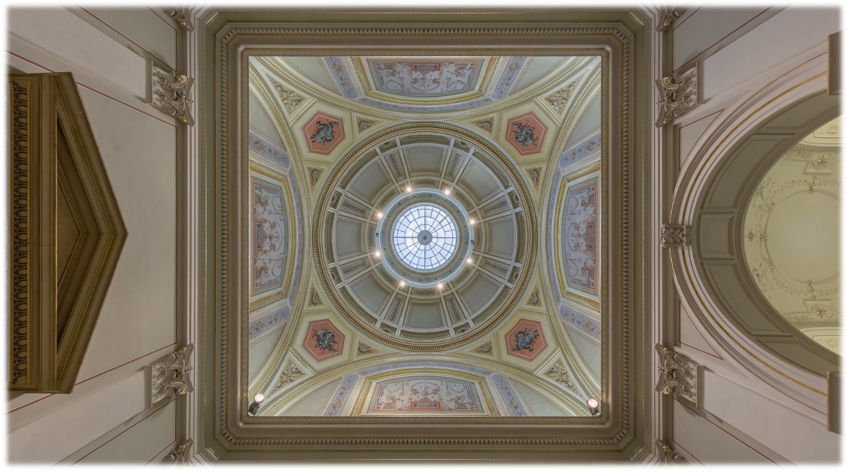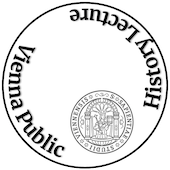 The public engagement with history has a history of its own and is itself continuously generating new histories which impact the world around us and whose origins generally remain both unrecognized and unquestioned. In this new annual lecture series of the Faculty of Historical and Cultural Studies, we deliberately address a public that is not exclusively academic as we endeavour to invite writers and thinkers who, through their work, have proven time and again how mundane and, at the same time, how significant these histories of history are, and how invisible they tend to remain in our lives.
Our mission is to give a platform to individuals who are unafraid of crossing borders between scholarly research and poetry, science and literature, freelance work and academic office. Once a year, each fall, we invite them to join us in the Main Ceremonial Hall at Vienna University.
This lecture series aims to transcend the disciplinary boundaries of the historical-cultural studies, both internally and externally. It is an invitation to a joint public discussion and reflection for all interested participants.
Our speakers will be provided with ample time to give an extensive lecture. All lectures will be recorded and made available. The lecture texts will subsequently be translated and published in both English and German in a monographic series.
Vienna Public History Lecture I (2022)
Futsch. Über Geschichte und Verschwinden
Valentin Groebner
15. November 2022, 19h, in the Main Ceremonial Hall, University of Vienna

Welcome address: Christina Lutter (Dean)
Introduction: Marko Demantowsky
Historische Gebäude, Kunstwerke und Sammlungen sind im 21. Jahrhundert nirgendwo mehr lästige Überreste von früher, wie in den Modernisierungsschüben des 19. Jahrhunderts oder noch in den 1950er und 1960er Jahren. Heute werden sie als sorgfältig gehütete und mit öffentlichen wie privaten Mitteln aufwändig in Schuss erhaltene Schätze aufgefasst. Sie sind gleichzeitig unersetzliche Materialisierungen kollektiver Selbstbilder, nationales Erbe und kostbare Ressourcen touristischer Vermarktung. Deshalb müssen sie um jeden Preis erhalten werden und, falls durch einen Unglücksfall beschädigt, um jeden Preis wiederhergestellt. Die Wellen medialer Erregung über den Brand von Notre Dame de Paris 2018, der Anna Amalia-Bibliothek in Weimar 2004 oder des Theaters La Fenice in Venedig 1996 haben diese Mechanismen exemplarisch vorgeführt.

Zur üblichen Selbstbeschreibung des 21. Jahrhunderts als hochinnovativ und zukunftsorientiert steht diese Verlustsensibilität in einem erklärungsbedürftigen Verhältnis. Zur Geschichte ebenfalls – für die Bauherren der Renaissance und des Barock war der Abriss des Alten völlig selbstverständlich. Umgekehrt hat schon die industrielle Moderne des 19. Jahrhunderts zerstörte mittelalterliche Baudenkmäler rekonstruiert; oder durch Neues im alten Stil ersetzt.

Musealisierung ist die Standardprozedur des öffentlichen Umgangs mit historischen Hinterlassenschaften und gleichzeitig eine Wundertüte. Was verändert sich im Umgang mit historischer Zeit, wenn die Zeugnisse einer unwiderruflich verschwundenen Vergangenheit überall blitzblank herumstehen, authentisch und historisch, aber in bestem Zustand? Den Paradoxa einer auf unabsehbare Dauer gestellten Vergangenheit möchte ich in meinem Vortrag nachgehen. Wenn nichts mehr kaputt und verloren gehen darf, was geschieht dann mit den Dingen von früher, die in der Gegenwart ausgestellt werden? Welche Art von Geschichte zeigen Museen, und womit kontaminieren sie ihre Schätze – und ihre Besucherinnen und Besucher?

Weiterführende Literatur
Valentin Groebner: Retroland. Geschichtstourismus und die Sehnsucht nach dem Authentischen. S. Fischer: Frankfurt/Main 2018
Wer redet von der Reinheit? Passagen: Wien 2019
Bin das ich? Eine kurze Geschichte der Selbstauskunft. S. Fischer: Frankfurt/Main 2012
Zur Person

Valentin Groebner, geboren 1962 in Wien, ist Professor für Geschichte an der Universität Luzern. Davor war er an verschiedenen akademischen Orten tätig, u.a. in Bielefeld, Florenz, Harvard und Paris. Neben seinen wissenschaftlichen Büchern hat er auch eine Reihe von Essays publiziert: Der kleine Grenzverkehr zwischen Geschichte und Gegenwart interessiert ihn dabei besonders.